Navigate through projects
Browse projects and configurations on your TeamCity server.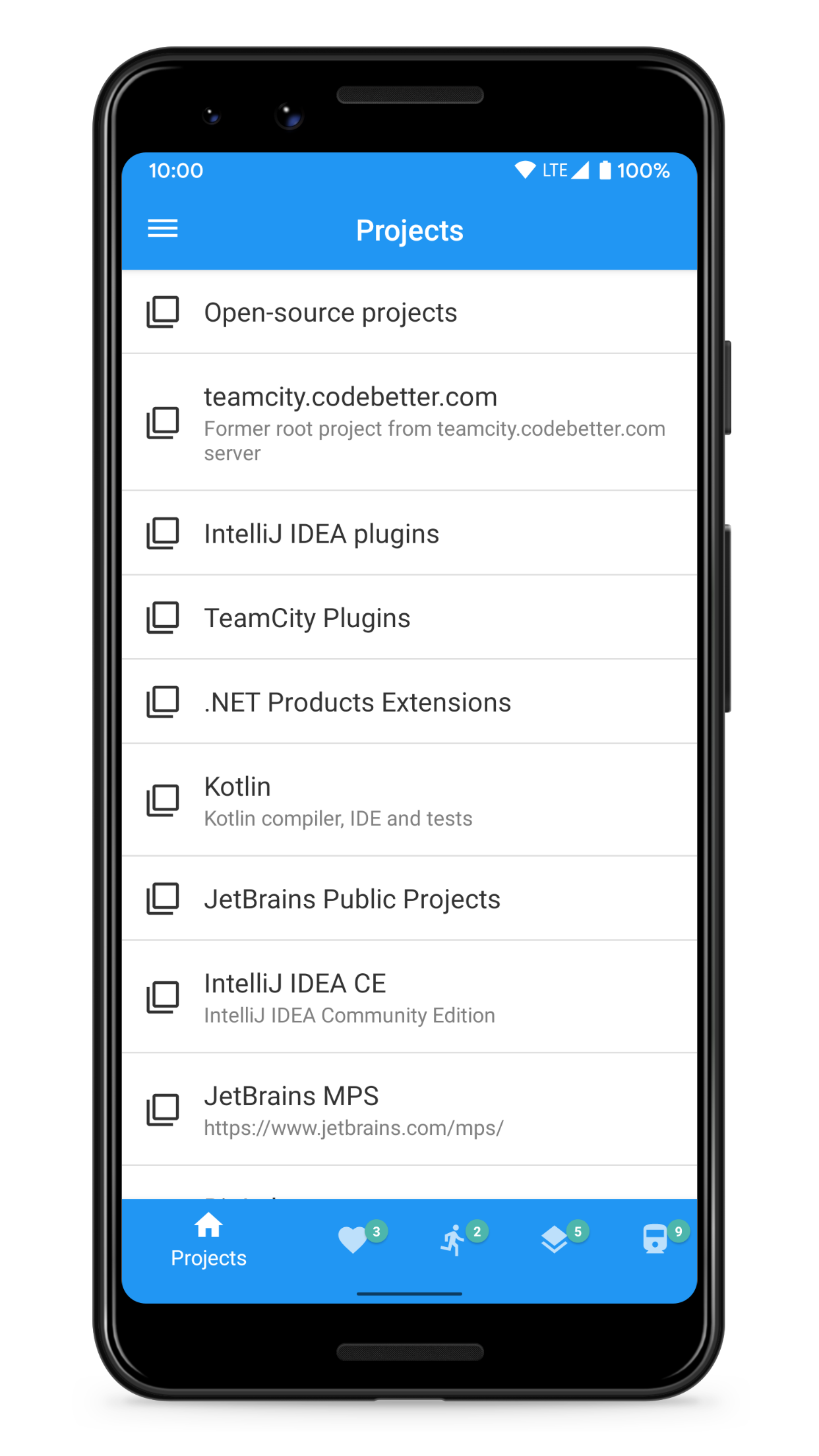 Get easy access
Access your favorite configurations, running and queued builds with just one tap.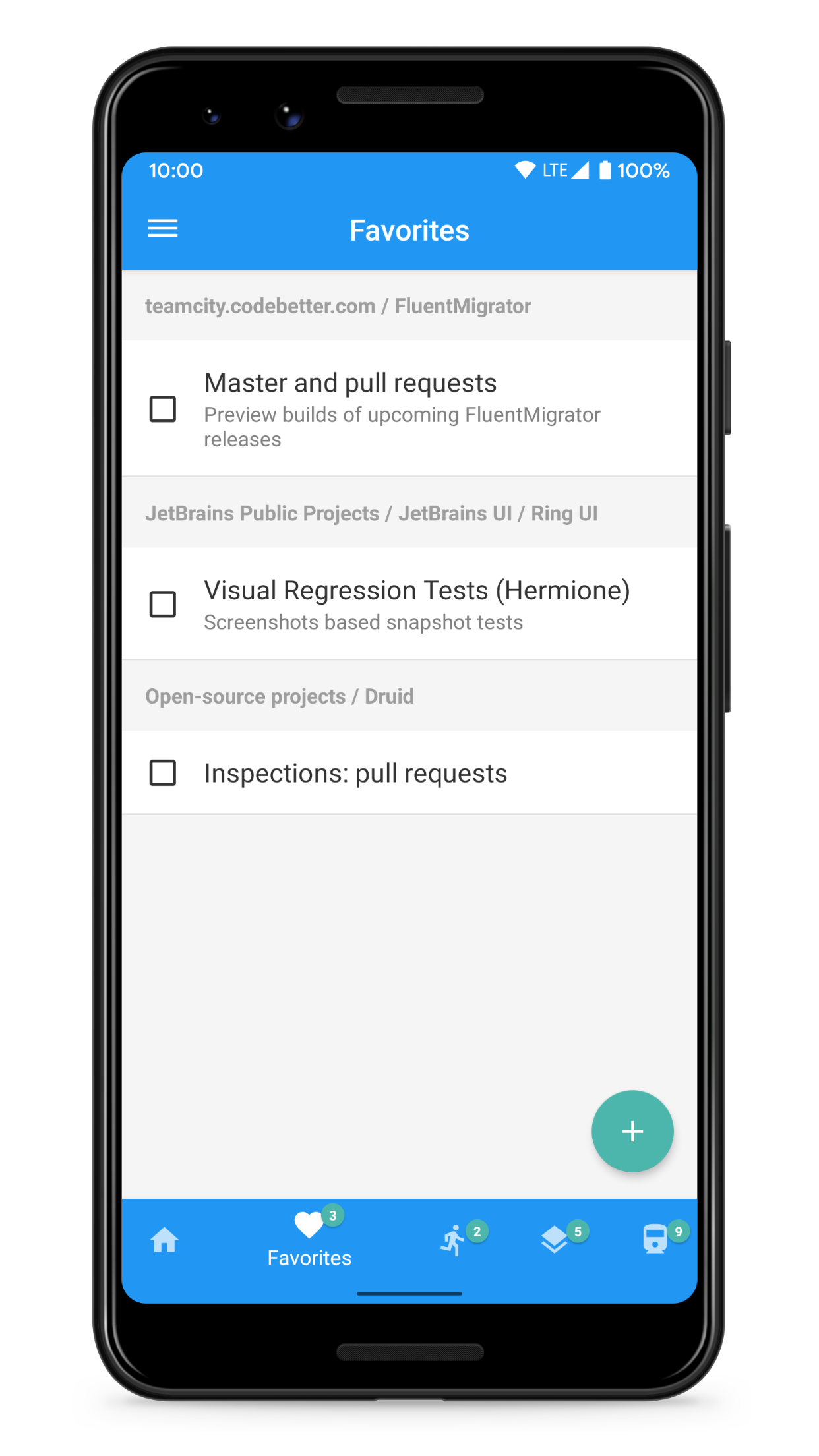 Explore navigation drawer
Manage user accounts.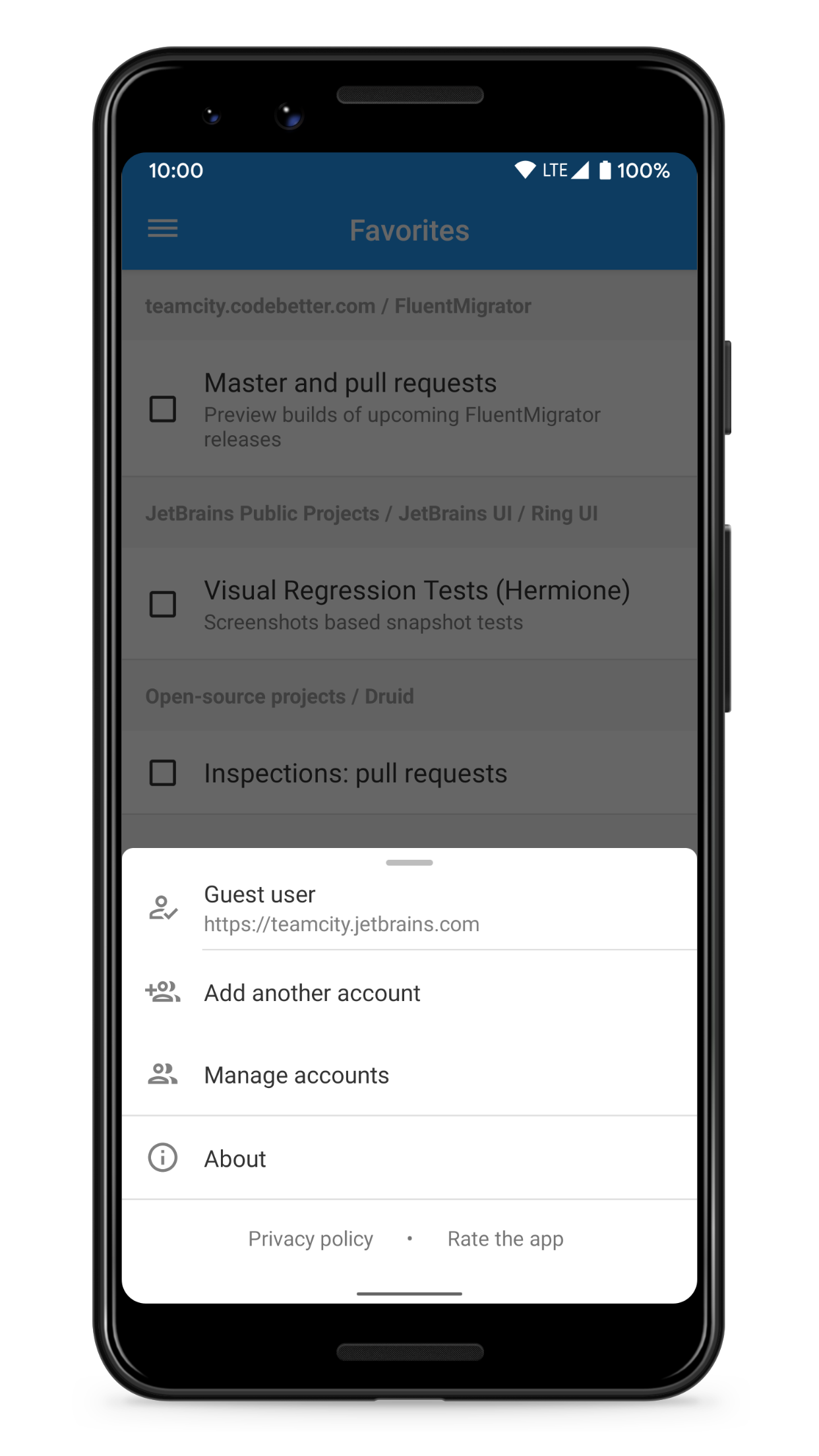 Browse configuration builds
Filter builds by branch, build status or show only personal or pinned ones.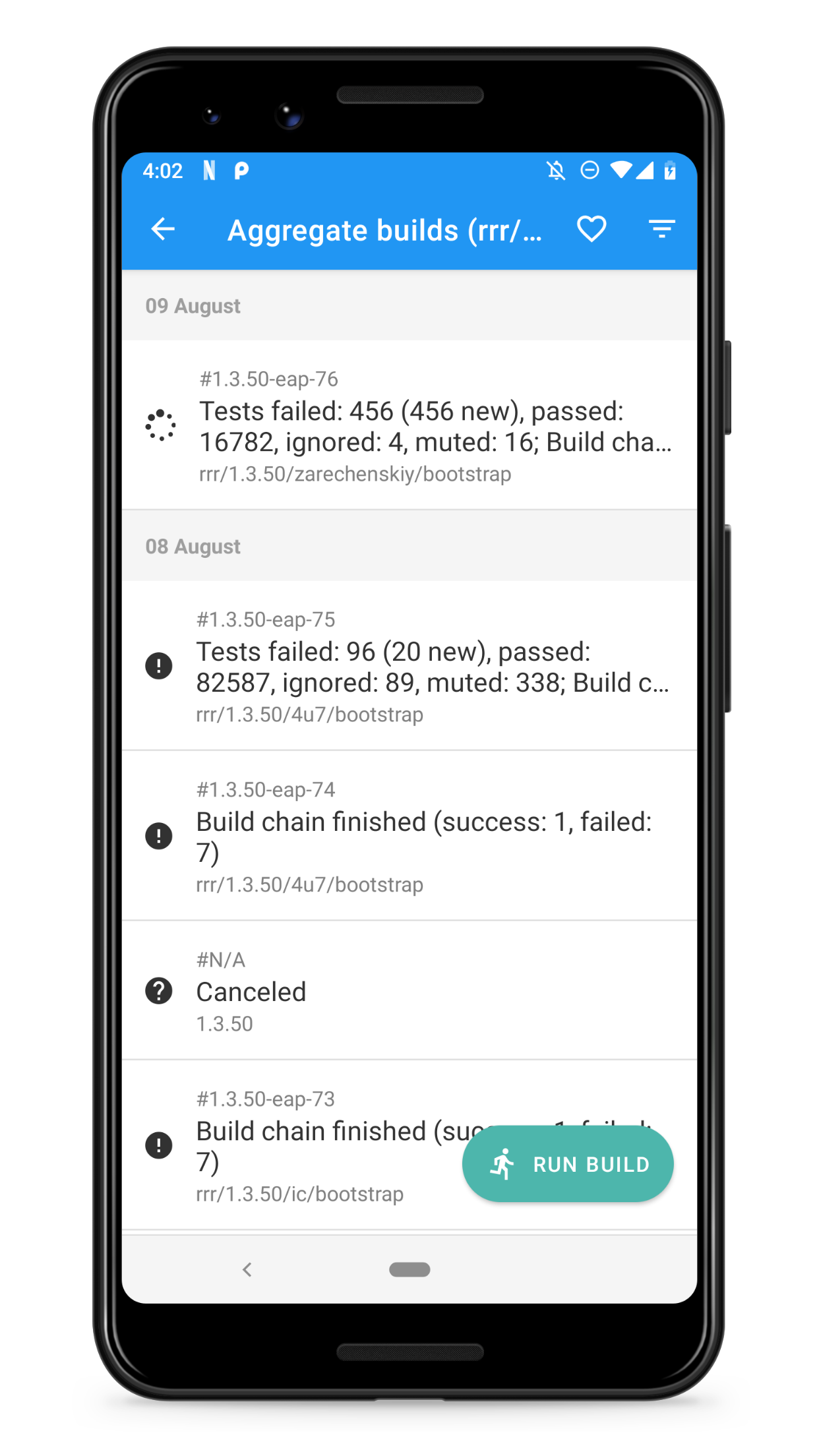 Run builds
Choose a branch, an agent or even provide custom parameters.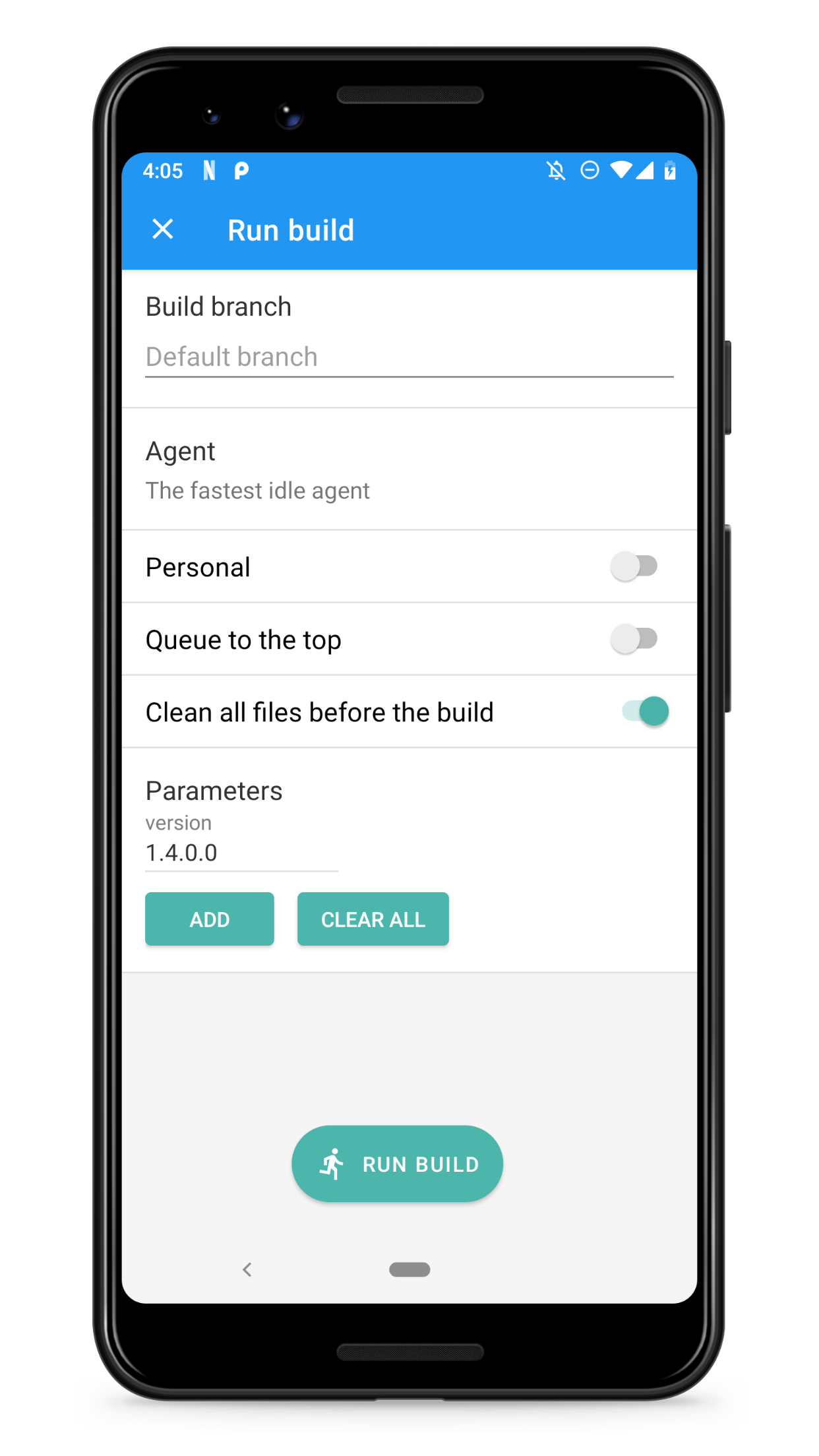 Observe build details
Have a look on build details, changes, tests, build log, artifacts and dependencies.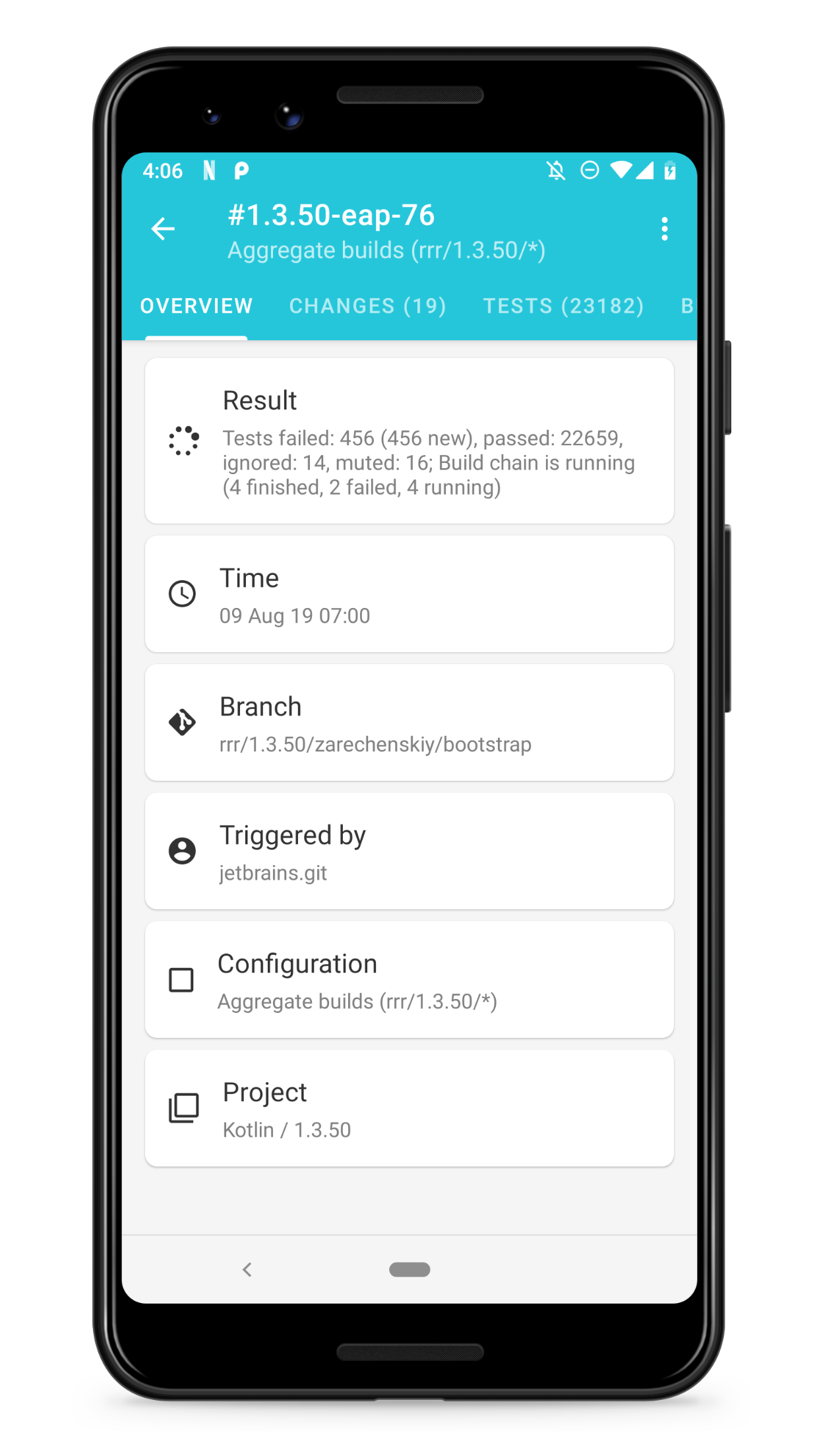 Inspect failed tests
Filter tests or get additional info about particular failure.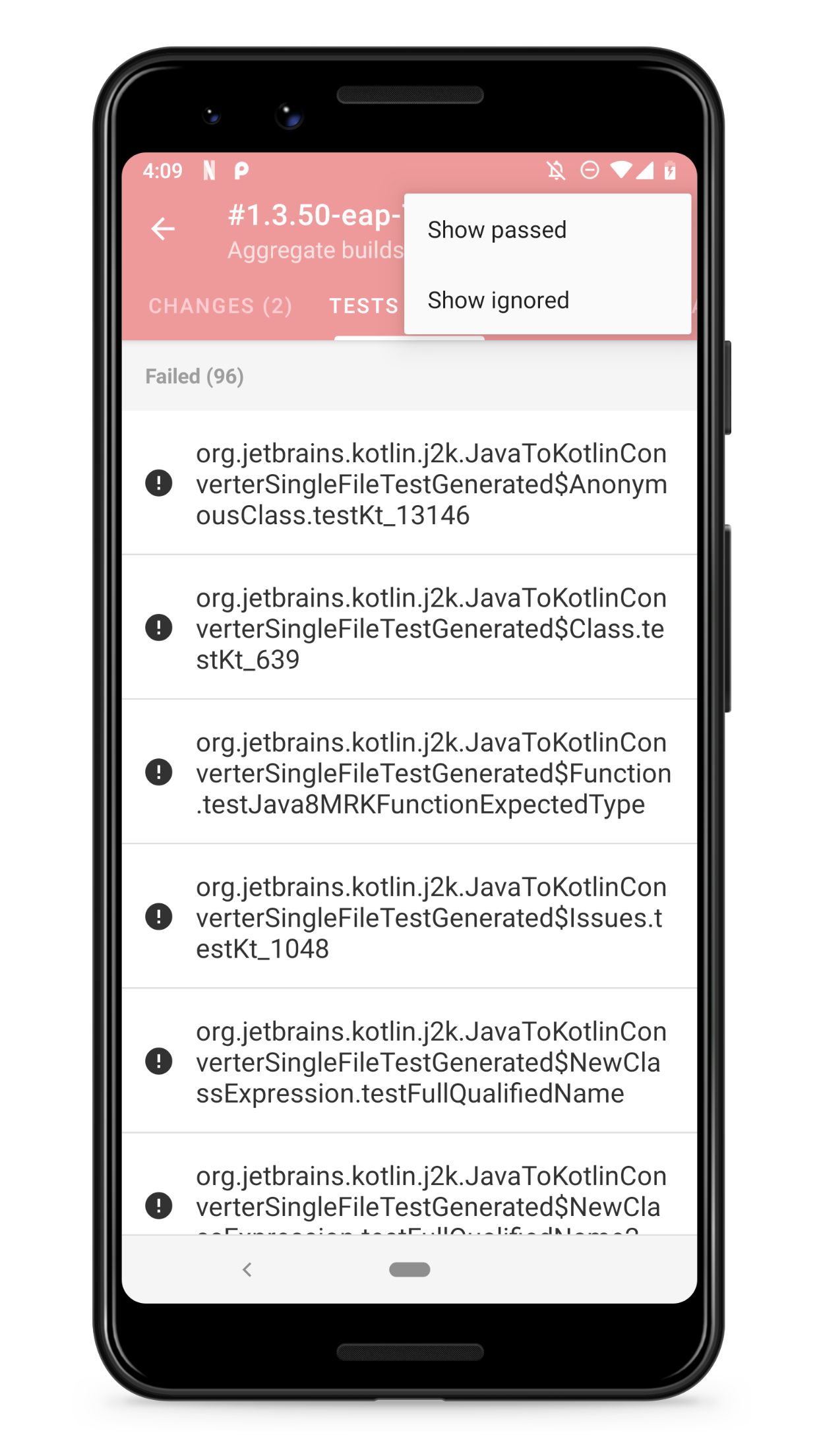 Manage artifacts
Manage every artifact in your build, open, view or download them.